For the Advancement of Human of Environmental Health
We have a long history of supplying products to protect and improve the environment: activated carbon for cleansing and purification, wood care products for termite control and wood protection, and industrial preservatives against bacteria and fungi in production processes.
We also endeavor to develop specialty products for environmental protection by combining the expertise gained from our existing product lines with Osaka Gas Chemicals's technology resources in biology and chemistry.
Wood Preservatives
We Protect Wood. We Protect Life.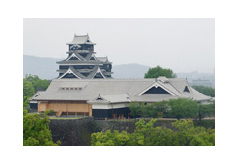 Wood preservatives comprise two groups of products. One is a special paint for protection and beautification of timber buildings against ultraviolet rays, the elements, and insect damages. Another is a termite control product for conservation of wooden architecture.
XYLADECOR, a wood care paint, protects timber from within because active ingredients exerting antiseptic, antifungal, and insecticidal efficacy, absorb into wood surface. Weather resistant pigments minimize the impact of ultraviolet rays, winds, and rains, thereby maintaining the beauty of wood surface. That is to say, Xyladecor protects wood from inside and outside, drawing forth the inherent beauty and concurrently improving durability. The paint does not form any coating film, which allows a natural finish of wood grain pattern and texture, accentuating the beauty of wood surface. Furthermore, handling and maintenance are virtually effortless.
Termite control products requires assured and sustainable efficacy for extermination and prevention of highly fertile harmful insects. Ensuring safety, however, is equally necessary. XYLAMON and TAKELOCK are formulated with an active ingredient from neonicotinoid series: clothianidin, which is, despite its efficacy, practically harmless to humans and environment. Clothianidine is enclosed in a microcapsule, according to application, to prolong the effectiveness for an extended period of time. FIRST GUARD is another trademark of products based on capric acid for its chief component, which is a natural extract from palm or coconut oil. We have a nationwide network of termite control operators, with broad experience and technical skill.
Wood has been used through the ages as a building material of choice, befitting the Japanese climate. It also brings us a sense of healing and satisfies our aesthetic feeling. This wonderful ligneous material, however, is subject to decay and termite damage. To overcome these weaknesses and to promote effective use of the precious resource for our pleasant living is nothing but a harmonious coexistence between human and nature.
The technology of Osaka Gas Chemicals has been utilized in numerous scenes from decorative protection of private residences to maintenance and renovation projects of communal facilities, national treasures, and historical monuments such as Zenko Temple, Kiyomizu Temple, Katsura Detached Palace, Todai Temple, Horyu Temple, Itsukushima Shinto Shirine, Kintai Bridge, Glover House, Kumamoto Castle, and Shuri Castle.
Industrial Preservatives
We Respond to Your Demands, with a Wealth of Products and Expertise.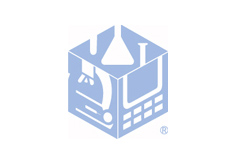 Industrial preservatives of Osaka Gas Chemicals are chemical agents to prevent microbial damages and enhance bactericidal effect and storage stability from raw material to final products in every manufacturing step and situation for wide-ranging industrial sectors centered around paper manufacturing, coating compound, housing and building material, and textile. More than 40 years of a proven track record of customer satisfaction, we have a lineup of over 80 products, such as bactericides, fungicides, and fungicides/algicides, fitting for purpose of our customers.
Bactericides, SLAMONIE series, are time-honored, long selling products for paints, adhesives and emulsion. With numerous product lines, we are committed to detailed response to individual users and applications.
Fungicides, COATCIDE series, are available in several forms such as liquid, powder, and granule because of many application purposes including paint and building materials. Another COATCIDE series, a fungicide combined with an algicide, is used for exterior paint. With both series of products, we respond to demands for interior and exterior of accommodation units.
Photocatalytic inorganic deodorant, SEVENTOL series, readily furnish paints with function to adsorb and to decompose ammonia, formaldehyde, and other life-related odorous compounds. Contributing to indoor air quality improvement, the product is highly esteemed by paint manufacturers.
To select a preservative and assess its effect, we have fully organized technical service structure. First, optimum combination and method are narrowed down from a diversified base of products and the testing will be conducted systematically.
Then, we strive on a daily basis to provide swift and efficient technical service and essentially made-to-order products, which is our basic posture of customized, proposal-oriented sales approach. Capitalizing on the past feedback from our customers, we aspire to provide a comprehensive solution to remedy a hidden problem existing beyond a surfaced trouble that our customers encounter.
We will continue to place importance on safety and environment and to develop new products, as well as innovate service, through sincere dialogues with our customers.