OsakaGas Chemical Group's Management Principle
Mission / Action / Values
●Osaka Gas Chemicals offers value to customers with its proprietary technologies and high-quality material solutions.
●Through manufacturing, we contribute to a sustainable society, in which people live in harmony with nature.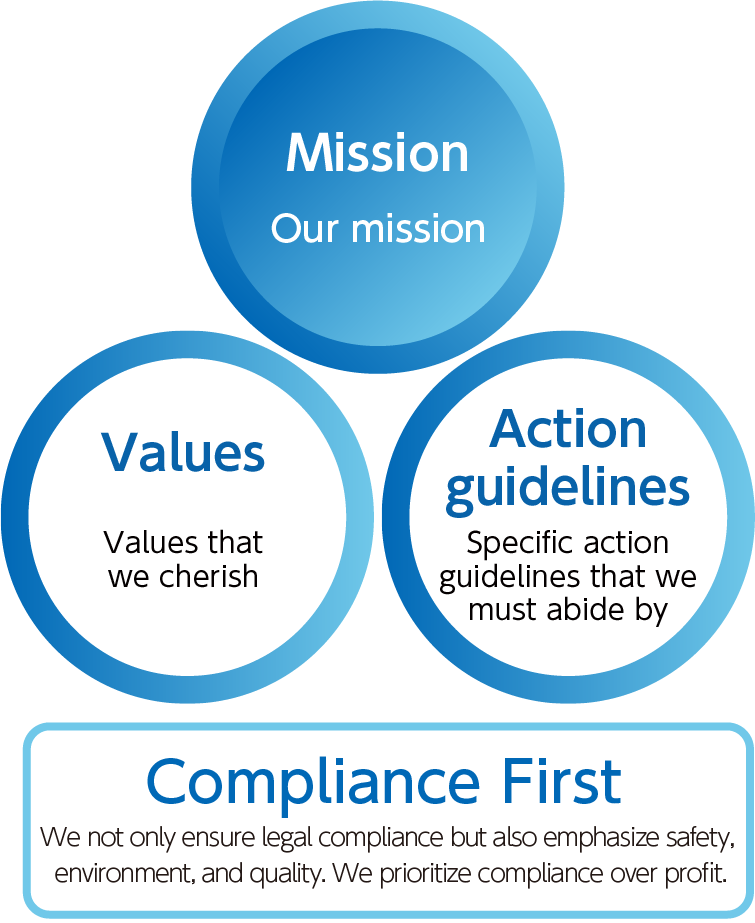 1. Challenge

● We continue to take on challenges by inheriting the knowledge and vision of our predecessors.

2. Growth

● The company grows with its employees to contribute to the development of society.

● We secure the financial resources that are indispensable for growth and achieve further growth.

3. Professional mindset

● We have pride as professionals, work with commitment, and ensure the quality of our work.

4. Sincerity

● We sincerely work with all stakeholders, including customers, suppliers, shareholders, employees, and local communities, and build trust.

● We not only ensure legal compliance but also act impartially based on high ethical standards as citizens and members of society.

5. Respect for individuals and teamwork

● We mutually respect diverse personalities and backgrounds and attach importance to a corporate culture in which each of us can work with motivation.

● We bring together the strengths of individuals and achieve the best results as a team.

6. Health, safety, and the environment

● We place top priority on health and safety as a chemical manufacturer.

● We give consideration to harmony with the global and local environments.
Corporate・Slogan